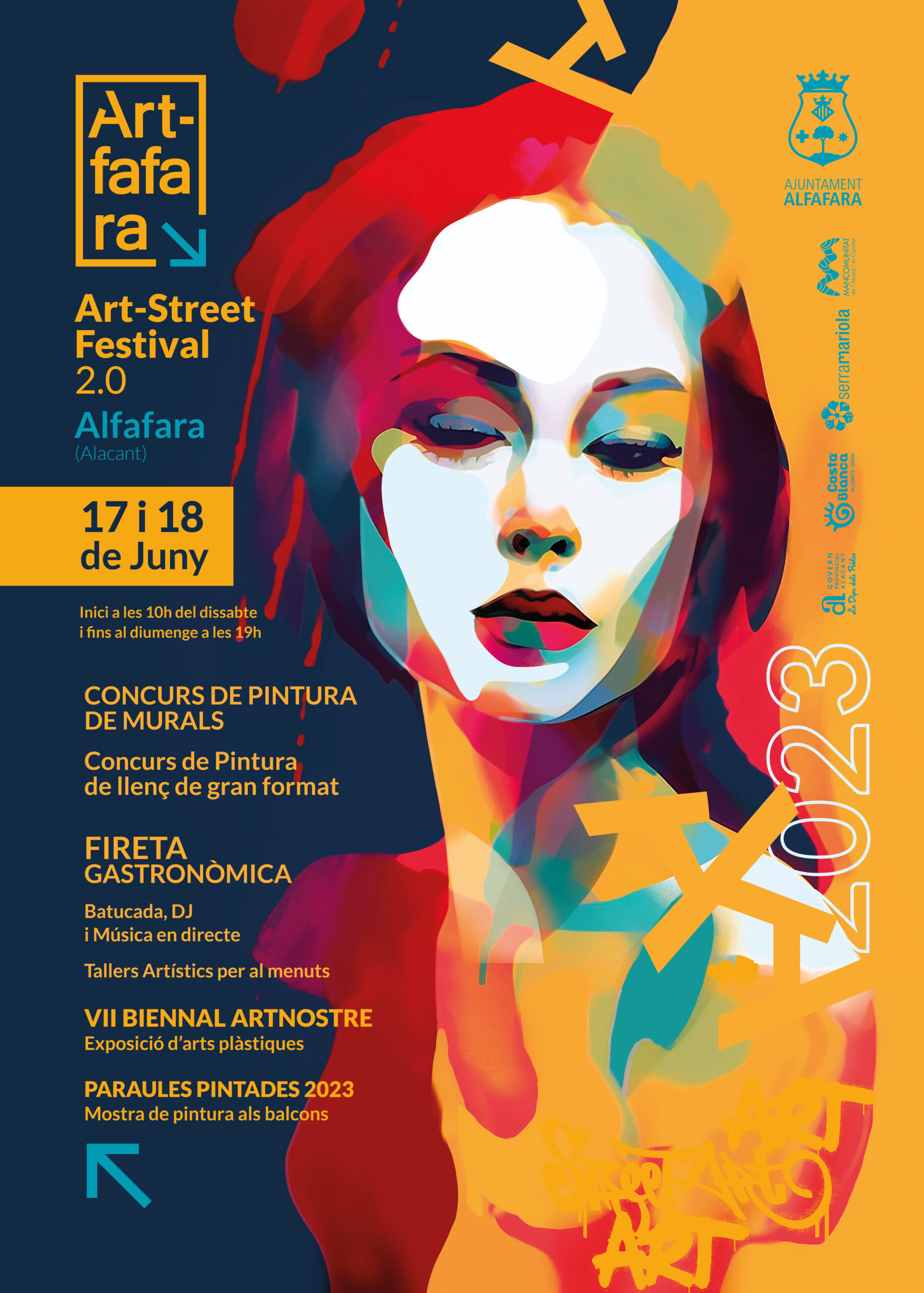 The weekend of 3rd and 4th june, Alfafara organizes a fantastic event!
ART-FAFARA 2.0 – Art-Street Festival and Gastronomic Fair
For the second consecutive year, Art-Fafara will be held, an event which aims to highlight the value of culture and that everyone can enjoy art and talent at street level.
It will take place on the weekend of June 3rd and 4th during the Cultural and Gastronomic Fair of Alfafara 2023, enlivened by batucadas, musical groups and DJ.
The town will be impregnated with a festive atmosphere, ideal for a good weekend!
You will be able to enjoy a large number of artists painting murals and large-format canvases on site, as well as other shows and workshops while eating, drinking and having fun with friends and family.
The event will revolve around two contests.
Mural Painting Contest or "Art-Street":
The artists authors of the 3 works selected among the applicants will already be assured of one of the prizes if they finish the performance within the stipulated time.
The total amount is 2,500 € which will be distributed in 3 prizes.
– The amount of 1.500 € for the winner of the contest.
– The amount of 600 € for the second classified.
– And the amount of 400 € for the third classified.
Rules Valencian:
CONCURS MURAL_ART_FAFARA_2023_val
Rules Spanish:
CONCURSO MURAL_ART_FAFARA_2023_cast
Large Format Painting Contest:
12 artists will be chosen among the candidatures to paint on-site large format canvases (120 cm x 120 cm) during the event. With total freedom in both the theme and the technique to be used.
The contest will award an economic endowment to the first prize of 500 € and to the second prize of 300 €.
Rules Valencian:
CONCURS PINTURA_ART_FAFARA_2023_val
Rules Spanish:
CONCURSO PINTURA_ART_FAFARA_2023cas
Below are the images of the murals made in Art-fafara 2022.