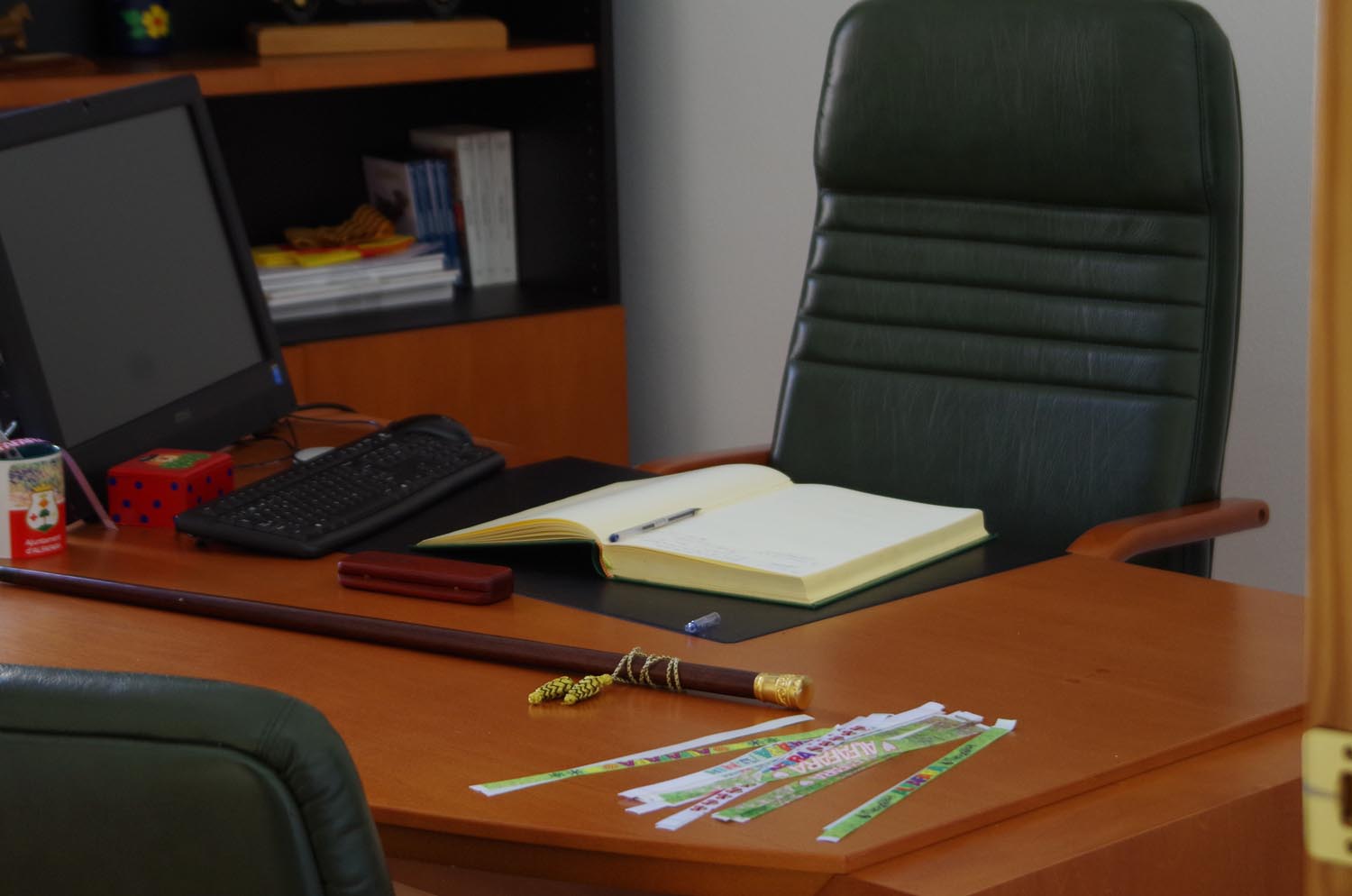 Alfafara opened the doors of the Town Hall to show the extension of the building and the reform that has been carried out months ago and that has cost 120,000 euros – 95% has been paid by the Diputación de Alicante and the rest by the municipal coffers. The works consisted of the construction of the new Plenary Hall, diaphanous rooms for administrative activity and a new archive. An elevator that improves accessibility in this municipal building has also been installed.
The new cameras have been equipped with furniture -such as tables, chairs and shelves-, has been placed the photographs of the three mayors (Evarito Francés, Vicente Terol and José Sanz) and mayor (Raquel Vicedo) that from 1979 to the present that has had the town and two ballot boxes used in previous legislatures decorate the Plenary Hall and its anteroom.
The neighbors and the neighbors of Alfafara could know these news last Sunday in the day of open doors that organized the local government. The mayor, who was accompanied by the councilors of her team, welcomed the attendees and explained them as a dream the new dependencies. Likewise, the batlessa stressed that the doors of the City Council are always open for Alfafarencs and Alfafarenques.
Visitors, during the tour, entered the office of the mayor to write a dedication or sign the signature book of the City of Alfafara. The visit ended with a toast with iced lemon and the tasting of sweets.
Fotografies de Sara Gisbert